Probuild you have to see their website to see what thay have just click on their logo to view the prouducts thay have

Noel Barrett Models supplier of F3A aerobatic supplies. Noel has over 40 years modelling experience check out there website for the products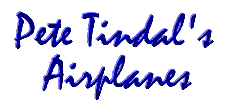 Pete Tindal's airplanes arose from a need to have extremely aerobatic models in the vogue of fun fly but, with a semi scale apperance check out there site for information on there planes

Professionally made foam wings, using modern production techniques applied to custom work we can produce quality wings at very realistic prices!

Light Quality Carbon Upgrade Parts and GRP standard units.
Including Undercarriages, Tail Wheel Plates, Cowlings, Spats, Heli Bodies, Tubes, Rods, Flat Plate, Cloth, Tow and more......

Black Burn Models /Balsa Mart
you have to check out there Homepage to see the great deals and building materials thay supply

The place for all your aero modeling Engines, Spares & Accessories
Our own range of superb engines.
Suitable for R/C or C/L, sport, aerobatics, 3D (Fun Fly), speed, scale..

YT international suppliers of models and accessories soon to have a f3a kit for next year click on there logo above to view there site

Mark Leavesley started model flying at the age of 7. He has flown in many jet and helicopter ompetitions all his life, coming second at the World Jet Masters in Austria in 1999. check out his new website for more details about him and his model shop